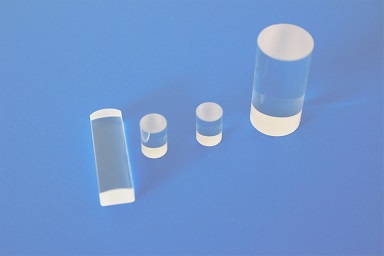 Cylindrical rod lenses have a spherical radius in one direction. This enables the light to be focused in one axis. Point of light can be stretched into a single line. It can be used in a variety of different applications, including bar code scanning or laser projection, collect, focus and diverge light and are often components of lens systems that perform an achromatic function for example. We offer cylindrical rod lens with optical glasses like UV fused silica, JGS1 or N-BK7.

Our Custom Made Capabilities:
Type

Cylindrical rod lens

Material

Optical glass

Surface Quality

60-40 or better

Diameter Tolerance

+0/-0.02mm

Thickness Tolerance

±0.02mm

Flatness

Lambda/2

Chamfer

0.25mm x 45 degree

Focal Length Tolerance

±1%

Back Focal Length Tolerance

±1%

Application

Military industry,aerospace,astronomical,medical care,education,

movie,lighting,laser,optical communication,biological etc.
Feedback